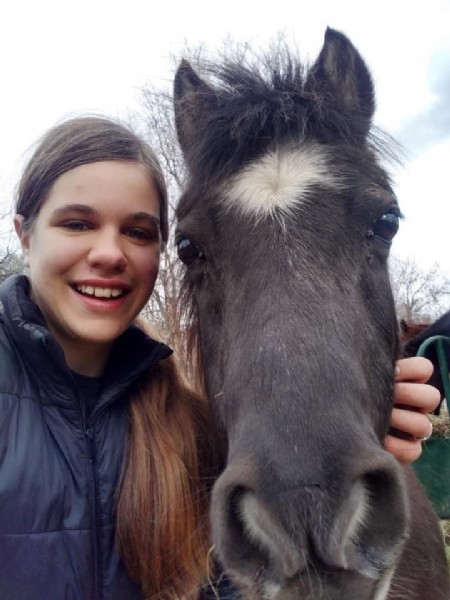 For all volunteer and/or mentorship opportunities please call us at:
763-238-7283 (Angel)
Or Email us at: angelinfo@hillsidehopethruhooves.com
Click the links below to download & print our volunteer forms:
Have you been wanting to make a difference in your community?
After all, hands that freely give help mend the broken.
Most of our volunteers are not coming for what they could get, they are coming to give. It is within the selfless and beautiful relationships between brokenness and horses that we witness miracles.
Volunteering is the foundational part of our program, and sessions often begin with a chore. This is usually 10-20 minutes where a volunteer/mentor and participant work together mucking paddocks/stalls, pulling weeds, or working on various projects. Involvement in these simple tasks builds value into the heart of everyone.
We strive to teach that we can all do something to improve the life of someone else. This fulfills a need in one's heart-to be needed! Often times having this feeling of value is an integral part of healing and spiritual growth.
Volunteering and Hillside HOPE Thru Hooves Property
The beauty of Hillside HOPE Thru Hooves is a ministry all its own. Many visitors ask for nothing more than the chance to sit for a while and bask in the peaceful environment. Creating and maintaining this environment can be quite a challenge. However, with your help, our volunteer force (local, long-term and group volunteers) is invaluable in keeping things going.
Hillside HOPE has been built by the hands of those who freely give their time. From lean too shelters, to grounds renovation, most everything has been blessed by the touch of a volunteer in one way or another. Volunteers have been building, cleaning, fixing, and improving Hillside HOPE, all without expecting anything in return.
If you live in the area and are interested in giving your time, we invite you to complete and return our Volunteer Application. (Volunteer Training is required)
* There is a one time fee for the volunteer training as we need for volunteers to take their position serious and dedicate to that time, as our animals and staff depend on them. (Fee goes towards the program)
We rely on this team of volunteers to help our staff with the daily/weekly task list, as well as miscellaneous jobs that arise. If you have a specific skill or gift that you would like to offer be sure to indicate that on your application.
Volunteer Application Process
*Complete and submit the Volunteer application (links above)
*Pass the background check (no cost to you)
*Volunteer Coordinator will contact you for an informal interview and to coordinate your schedule for volunteer training.
(Volunteer training includes a two-hour training with a one time fee of $35 )
* We recommend you sign up for one of our tours if you are unfamiliar with the program.
If you are interested in becoming a mentor in our session program, please contact Angel for more info on our mentorship program.