Equine Assisted Mentorship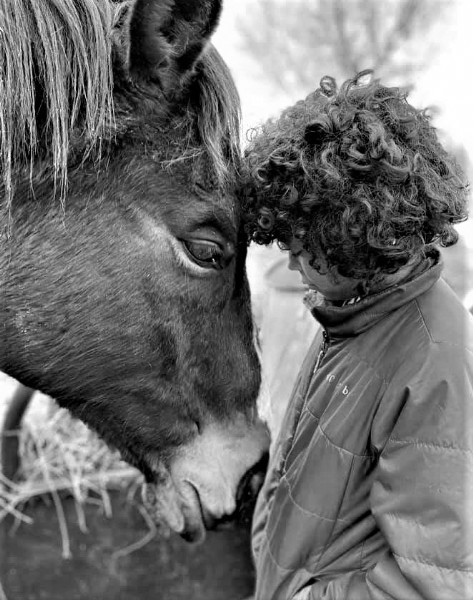 Equine Assisted Mentorship is a powerful method of teachable moments that helps individuals:
* Reduce symptoms of depression and anxiety
* Learn to manage emotions
* Work through trauma, grief, and loss, brokenness
* Build self-confidence and social skills
* Develop team-building and communication skills
* Build leadership abilities
* Learn Horsemanship skills on the ground that involve teachable moments
We are purposed in our efforts to provide our community with a place of learning, adventure, support and respite.
The overall goal of our session program is to encourage individuals toward HOPE.
Components that are generally included in each session are:
* Chores: Each individual and mentor may complete a small chore at the beginning of the session. This time is designed to teach the importance of serving others by giving through the work of your own hands.
* Working with horses: Individuals will learn to correctly handle and brush horses. They will also learn general horsemanship during some of their sessions. Equine activity may be chosen at the discretion of each mentor. Each session depends on the needs of the individual and of the horse on any given day. (all Equine Assisted Mentorship activities are ground based)
* Crafts: For those who do not wish to spend time with horses, the ranch has some wonderful craft options for an individual and mentor to use.
* Play: Often, the most valuable time in an individual's life, whether child or adult, is to allow and encourage playing. We have goats that are a great help in providing play time.